November 2021: The department's own Dr. Ian Anson interviewed fellow department member Eric Stokan about Urban Economies on the Retrieving the Social Sciences podcast.  Listen below!
https://iganson.podbean.com/e/episode-8-urban-economies-w-dr-eric-stokan/
August 2021: Congratulations to Political Science student and Mock Trial member Maria Kutishcheva was a featured speaker at Convocation this year.  Please watch her dynamic speech using the link below.
July 2021: Super congratulations to Political Science 2008 alum Ghazal Rahmanpanah for her wonderful feature in the UMBC Magazine! Ghazal is now Director of Special Projects for The League, a social justice impact collective. Way to go Ghazal!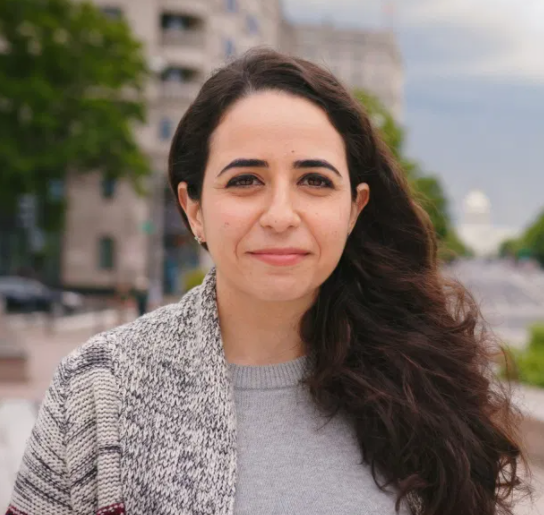 June 2021: Check out Professor Tom Schaller's op-ed in the Baltimore Sun about the ratification of the 26th Amendment 50 years ago.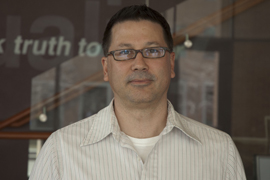 June 2021: Our budgeting expert, Professor Roy Meyers, has been busy! Check out his op-ed, with Doug Criscitello and Steve Redburn, "The Budget Process Is 100 Years Old Today and Its Age Is Showing," in Government Executive, from June 10, 2021. Click here for a YouTube video of Dr. Meyers' Point-Counterpoint discussion with Steve Redburn on the Present and Future of Congressional vs. Executive Budgeting, for the AABPA/ABFM/NAPA virtual conference on the centennial of the Budget and Accounting Act, from June 21, 2021, which he helped organize. Also, see here for Dr. Meyers' presentation and discussion for the American Enterprise Institute, The Budget and Accounting Act at 100: Looking back and forward, from June 25, 2021.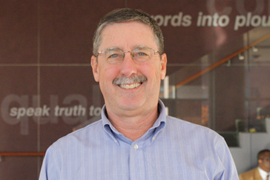 May 2021: SUPERCONGRATULATIONS to UMBC Political Science major Katie Poteet for being named UMBC's 2021 Class Valedictorian. Way to go Katie! We are all so proud of you!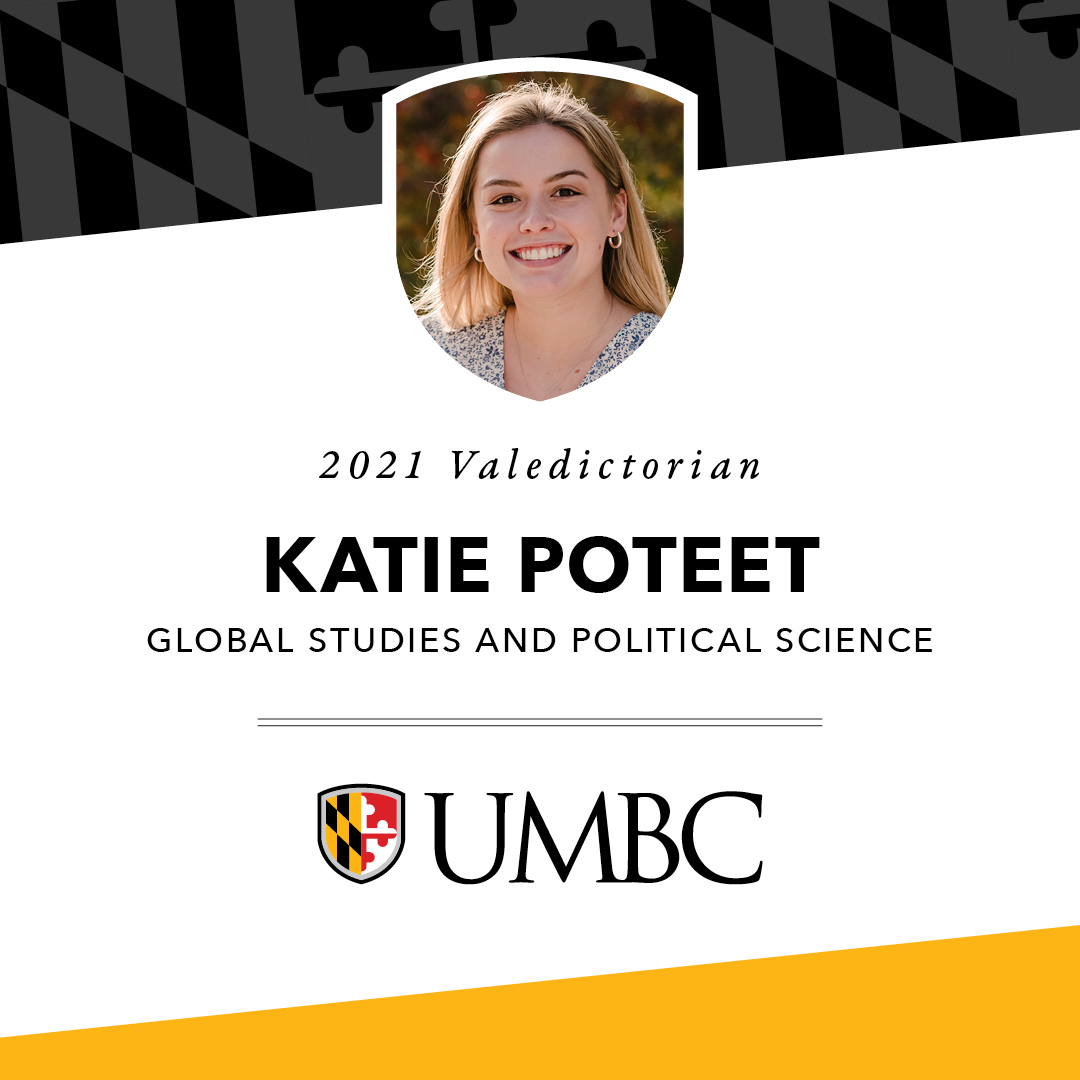 May 2021: Check out Professor Sunil Dasgupta's new podcast "I Hate Politics"! And if you like it, please share!! It's a great source for news and commentary about today's politics from one of our professors. The most recent episode (included as a link here on YouTube) features commentary from Professor Roy Meyers about budgeting and redistricting. You can find and subscribe to the podcast at Audible, iTunes/Apple, Spotify, Google Podcast, Pandora, iHeart Radio, YouTube, Podcast page. Podcast social media: @ihppod on Twitter, Facebook, and Instagram. Congratulations Professor Dasgupta!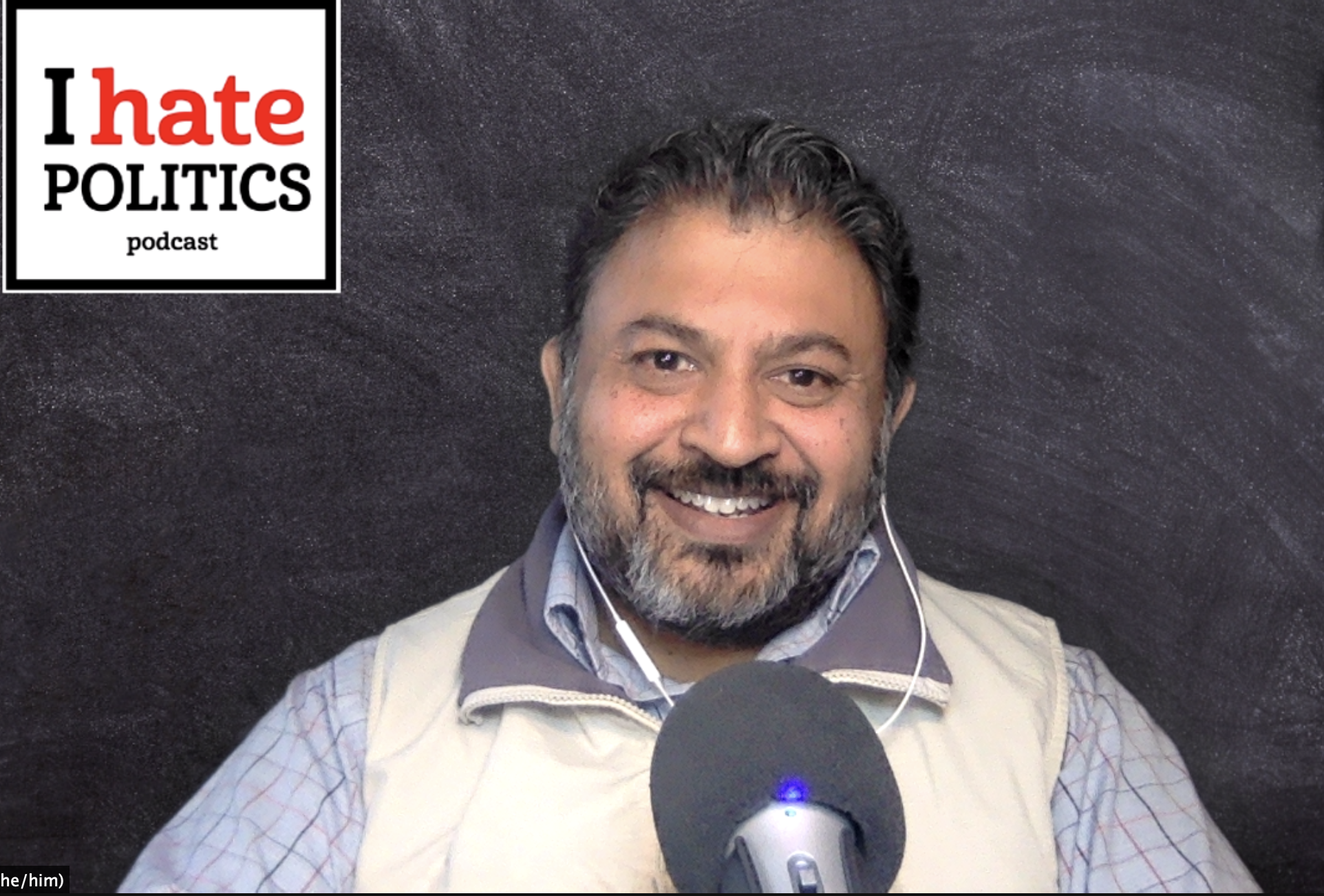 April 2021: THIS JUST IN!!! UMBC MOCK TRIAL WINS THE 36th AMERICAN MOCK TRIAL ASSOCIATION (AMTA) NATIONAL CHAMPIONSHIP TOURNAMENT!!! The final round against Yale University on April 18th was extremely close but the Retrievers came through with the win. UMBC also picked up the "Spirit of AMTA Award," which goes to the team that "best exemplifies the ideals of honesty, civility, and fair play." The last time the same team won both the tournament and the spirit award was 2009. Way to go, Retrievers! Please join all of us in congratulating the entire team, led by Coach and UMBC alum Ben Garmoe. Competing in the final round were Sydney Gaskins (top row left), Maria Kutishcheva, Lauren Wotring, Thomas Azari, Thomas Kiley (all four in third row), Natalie Murray and Zinedine Partipilo Cornielles (first two in fourth row). Click here for a video of the final trial, including the announcement of the win at the end, and click here for a pdf of the final tally from the tournament! Also, click here for a link to the Baltimore Sun story about "a perfect day to win a national championship"! The story was also picked up by The Washington Post.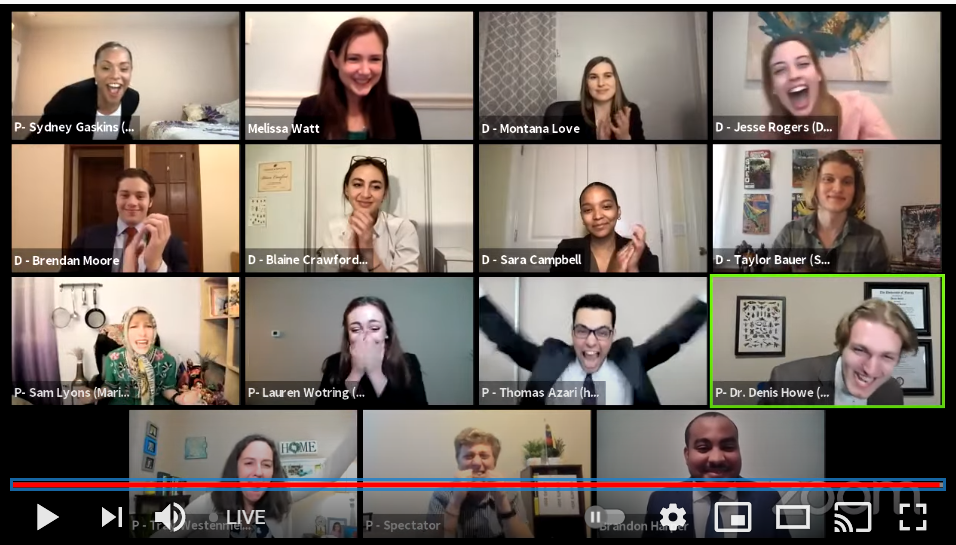 April 2021: Political Science Program Manager Mrs. Emma Sellers is featured on the "Humans of UMBC page" highlighting the experiences of First Generation Students!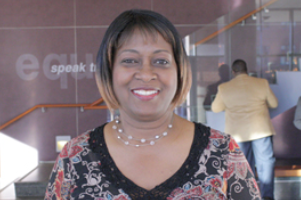 April 2021: Super congratulations to Katie Poteet for receiving the 2021 Phi Kappa Phi Chapter 22 UM-UMBC Shirley C. Sorensen Award! See here for the UMBC notification of this important recognition.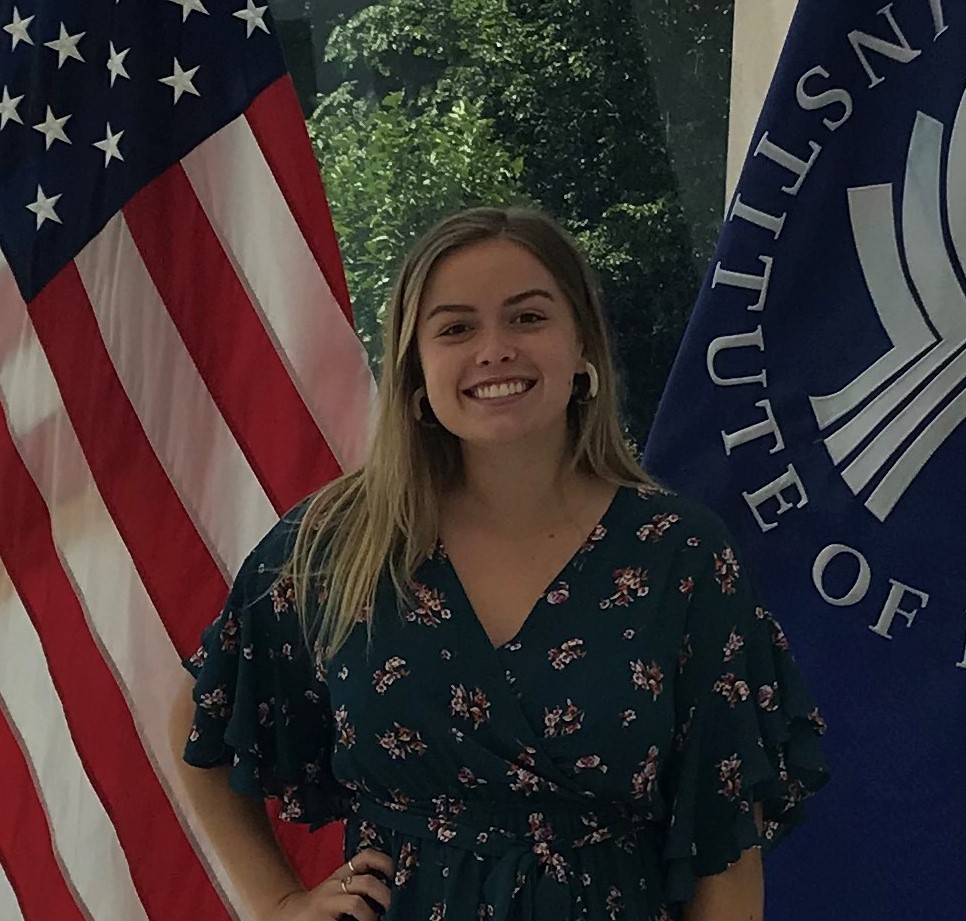 March 2021: Congratulations to Professor Carolyn Forestiere on the publication of the second edition of her book, Beginning Research in Political Science with Oxford University Press.
March 2021: Major kudos to three of our undergraduates, Haleema Adekoya, Sai Avinash Madala, and Kyle Chandler (pictured from left to right before joining their panels) for presenting the research they completed in their Research Methods in Political Science course at the online Pi Sigma Alpha national conference for undergraduates in Political Science on March 6th, 2021. Well done!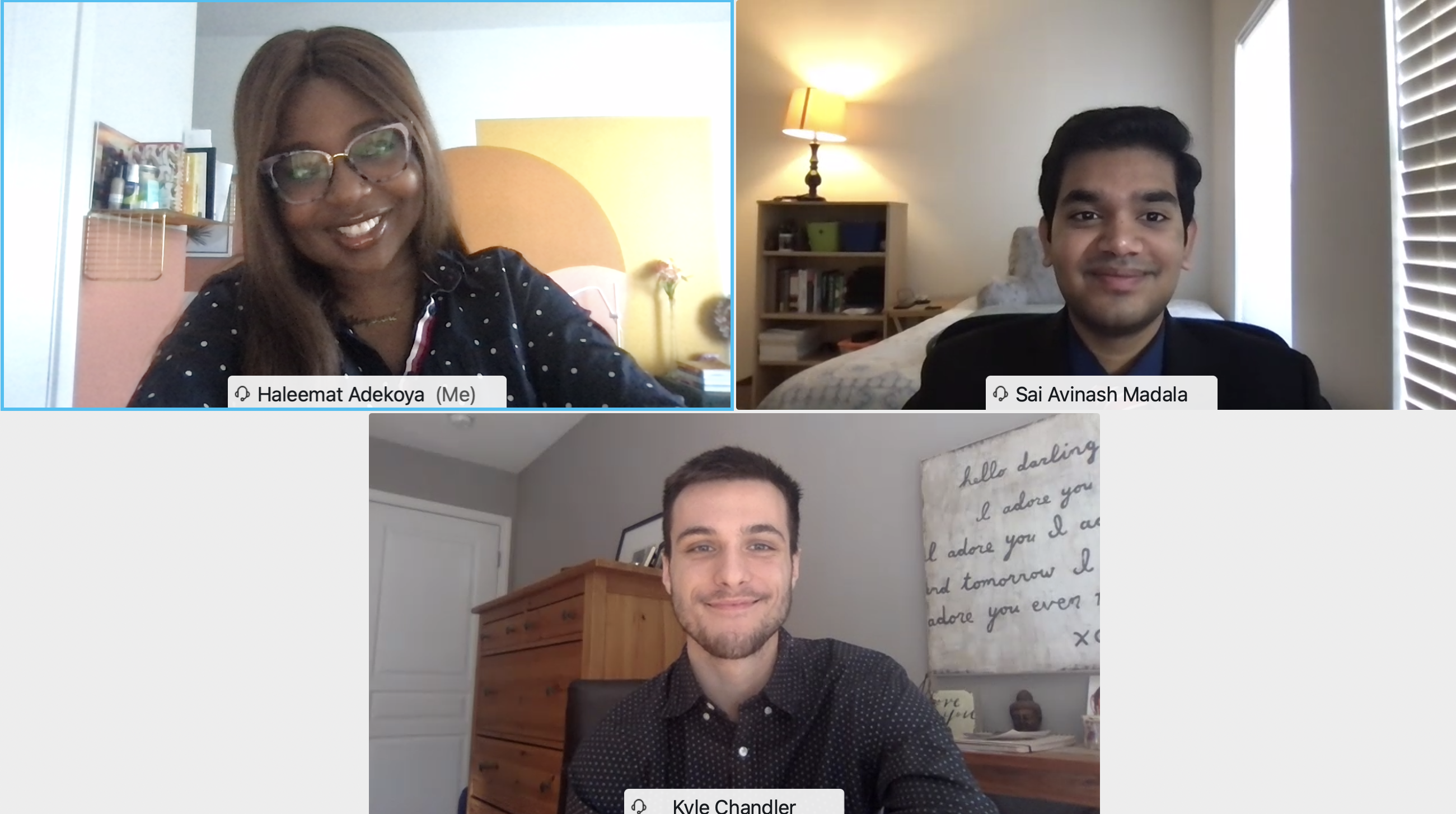 March 2021: More huge news: Political Science Professor Eric Stokan and several of his colleagues at other institutions have been awarded a large HUD grant for their research work: Toward Equity:  An Assessment of the Community Development Block Grant and HOME. Congratulations Professor Stokan!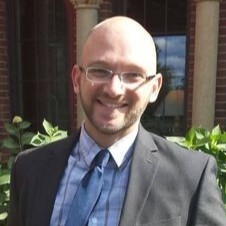 March 2021: EXTRA EXTRA!!! Big news here: Political Science Professor and Sondheim Director Laura Hussey has just been awarded the 2021 University System of Maryland Board of Regents' Faculty Award for Excellence in Mentoring!!! Congratulations Professor Hussey!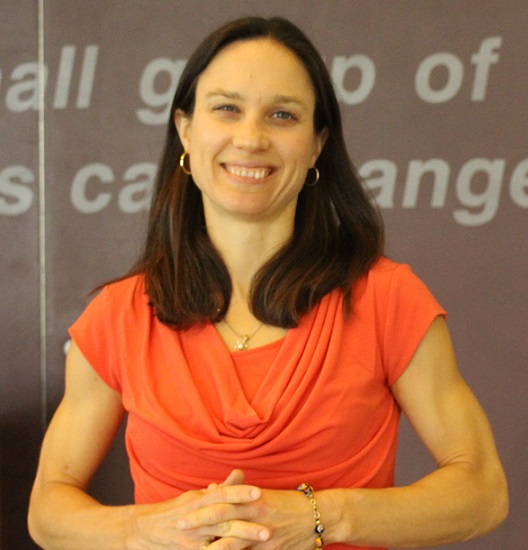 March 2021: SUPERCONGRATULATIONS to UMBC Mock Trial for their AMAZING performance at their Regional Mock Trial tournament. UMBC's A team finished the tournament with an undefeated 8-0 record and earned a bid to the National Semifinal tournament for the seventh consecutive year! UMBC Mock Trial continues to demonstrate that the UMBC team is one of the top teams in the country and the highest ranked team in Maryland by a significant margin. Also, a shout out to senior program President Sydney Gaskins for earning double All-Region Attorney awards, winning awards on both sides of the case. In the picture are Thomas Azari, Maria Kutishcheva, Lauren Wotring, Zinedine Partipilo Cornielles, Thomas Kiley, Natalie Murray, and Sydney Gaskins. Congratulations to everyone, including Ben Garmoe, our Mock Trial faculty advisor!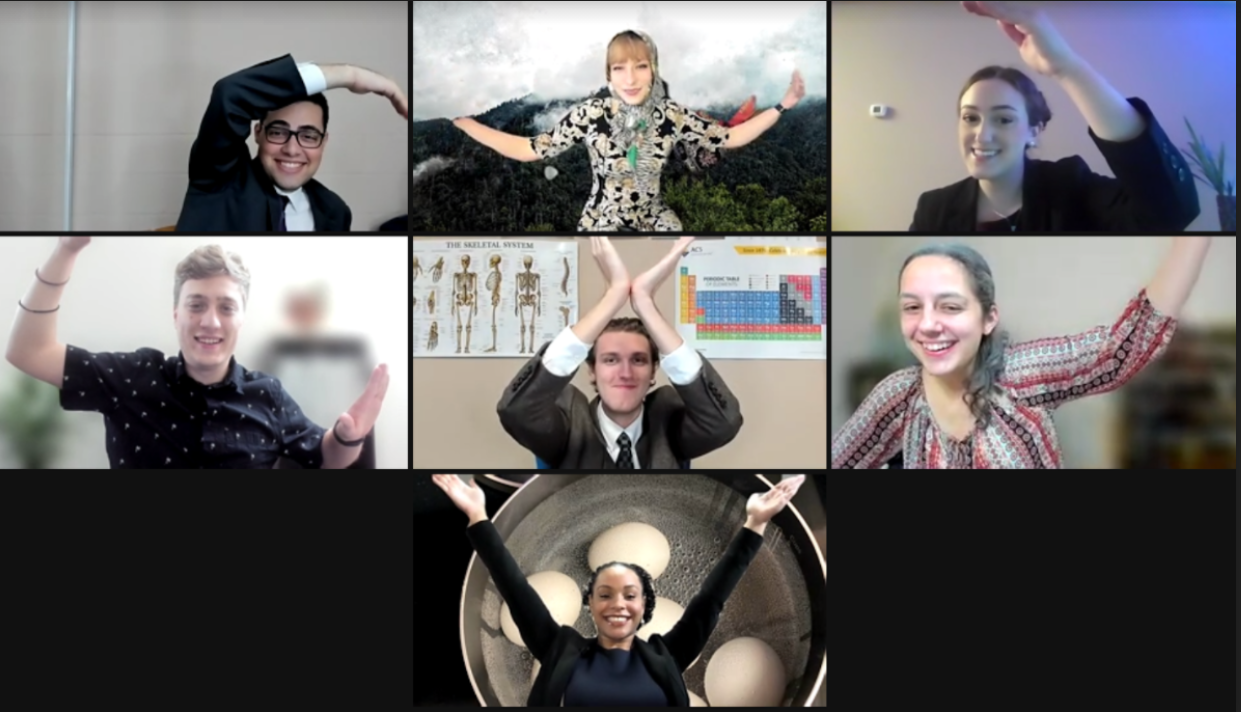 January 2021: See here for a feature on Marly Milic, a POLI major and Sondheim Scholar and now a first generation graduate!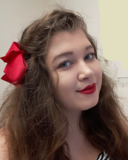 January 2021: Congratulations to Professor Eric Stokan for joining the editorial board for the Urban Affairs Review. See here for details.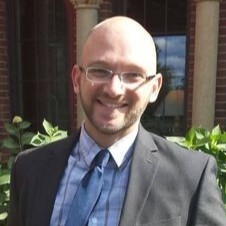 December 2020: Congratulations to UMBC Political Science alum Theresa Bruce '09 for the recognition of her teaching excellence as a middle school social studies teacher in the UMBC Magazine!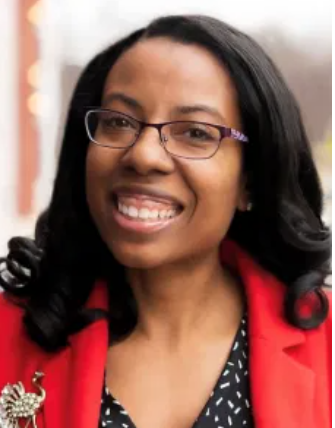 November 2020: Very exciting news! Check out Professor William Blake's new recorded lesson for C-SPAN. He is the first faculty member at UMBC to participate in their Lectures in History series. It will air again on 11/29 at 11:15 am EST.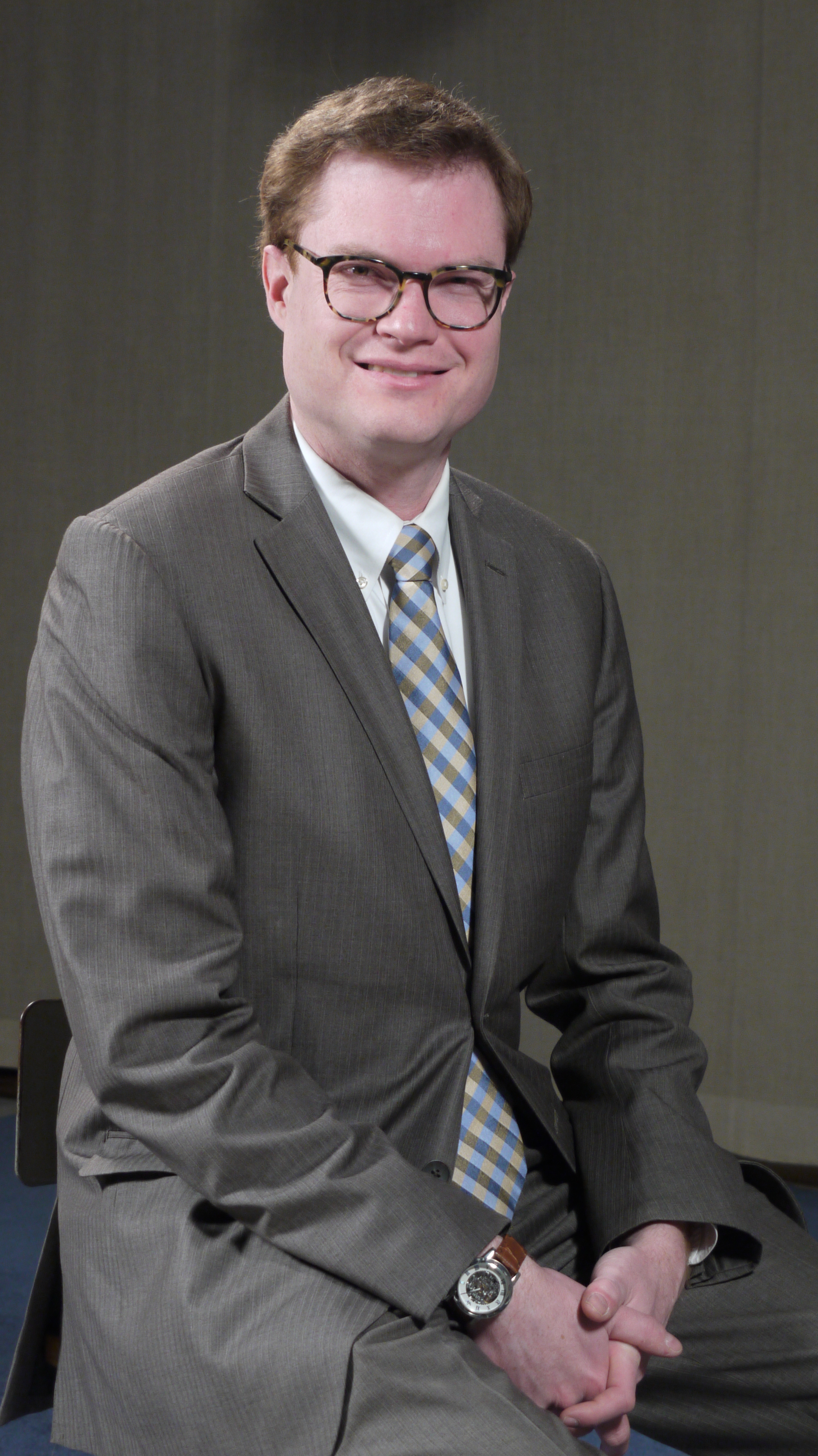 October 2020: Political Science student Rehman Liaqat is named the UMBC Career Center's "Intern of the Week"!

October 2020: Professor Devin Hagerty has been appointed a Non-resident Fellow at Georgetown University's Institute for the Study of Diplomacy.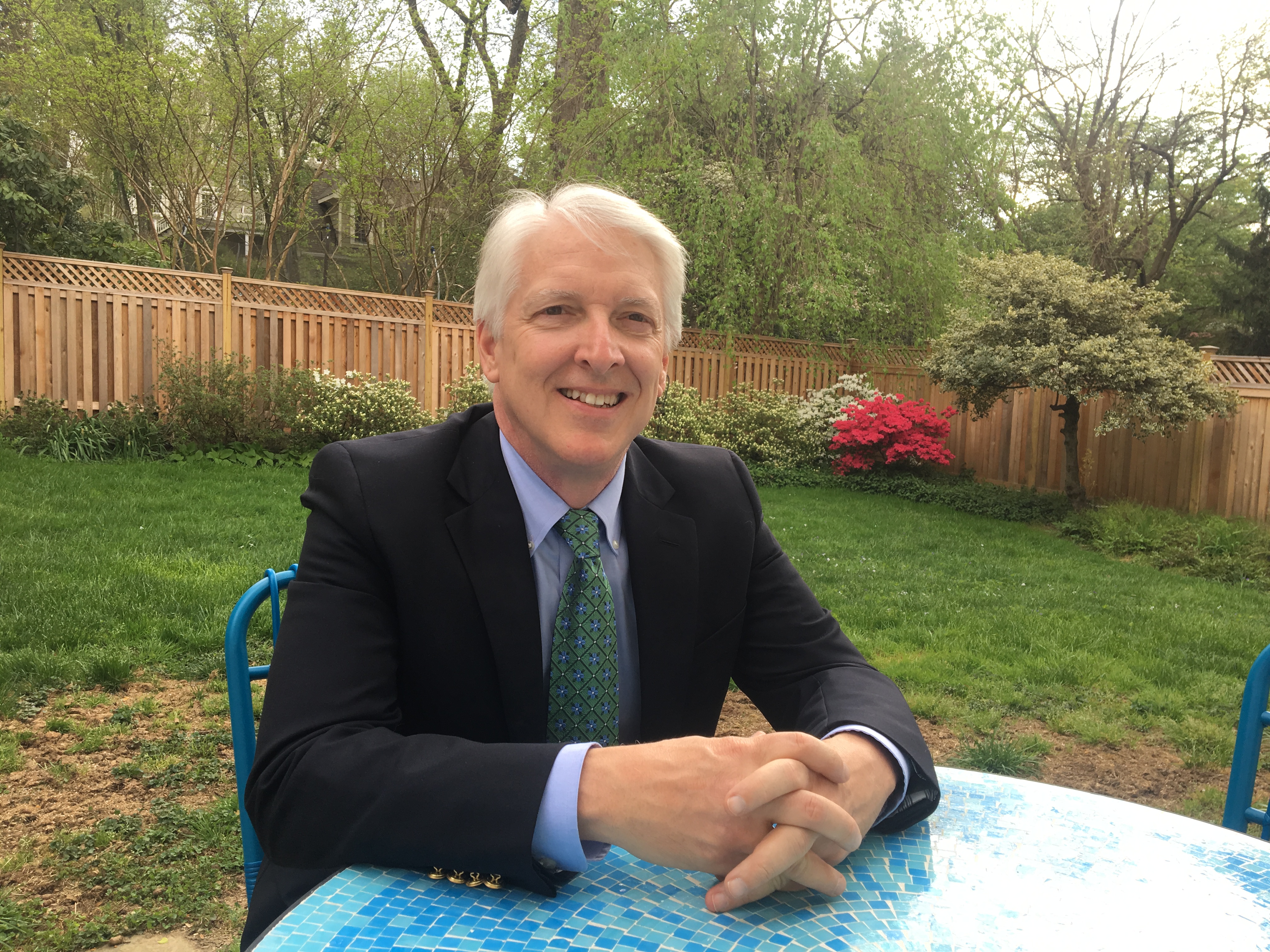 October 2020: Congratulations to Professor Laura Hussey on the publication of her book, The Pro-Life Pregnancy Help Movement: Serving Women or Saving Babies? by the University Press of Kansas!
August 2020: Political Science student Katie Poteet is named UMBC's "Researcher of the Week"!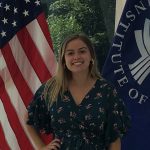 July 2020: A huge congratulations to Nihira Mugamba for being named a 2020 Newman Civic Fellow! Nihira is the 6th UMBC student to receive this honor. See here for an article about Nihira's work.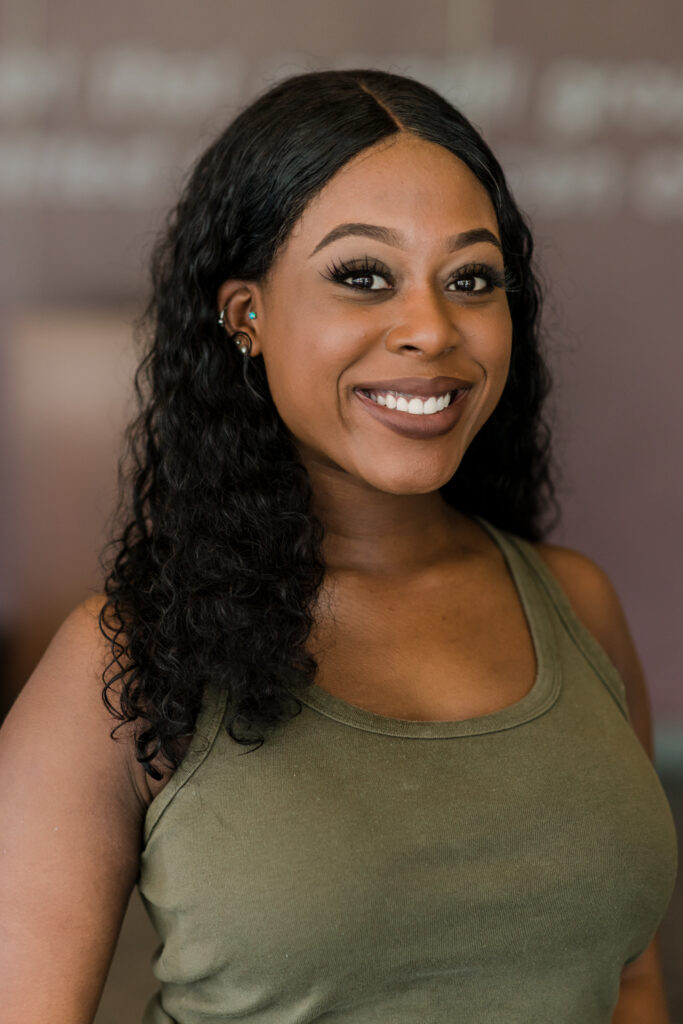 July 2020: Congratulations to Professors Susan Sterett (in Public Policy) and William Blake for their article about the legal implications of reopening college campuses.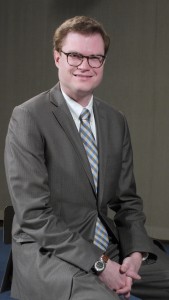 June/July, 2020: Political Science Professor William Blake was quoted in the AP about the Supreme Court's move to online during the pandemic. Please click here to see the article.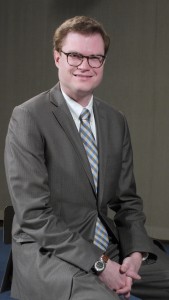 April, 2020: Super congratulations to Miranda Snyder for her recently published article, entitled "Diplomatic Disarray: Exploring American Brinkmanship in Obtaining Russian Compliance with the INF Treaty" in the UMBC Review! Way to go, Miranda!!!! Check it out here! Miranda's article begins on page 85.
March, 2020: Congratulations ONCE AGAIN to UMBC Mock Trial! The UMBC A team won seven ballots at the Lancaster, PA Opening Round Championship Series (ORCS) and earned a bid to the 2020 National Championship Tournament in Chicago, Illinois! Out of 750 teams, only 48 can go, and UMBC is one of them! More to come. And a special cheer for Sydney Gaskins for earning perfect ranks on BOTH sides of her case, making her a 'double-sided All National winner' for the second year in a row. Well done to everyone on the teams! Click here for more information about UMBC's Mock Trial team. 
February, 2020: Click here to see Roy Meyers in action, speaking to the Committee for a Responsible Federal Budget on CSPAN3.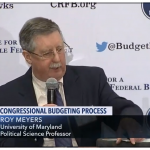 December, 2019: Super congratulations to Mrs. Emma Sellers, Program Management Specialist for Political Science, for being recognized for 40 years of service to the State of Maryland! Click here for a link to a video of Mrs. Sellers describing her experience at UMBC. Mrs. Sellers: "Learn from your mistakes and keep moving!"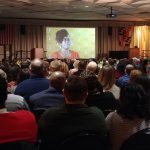 December, 2019: Shout out to Dr. Brian Grodsky for moderating a forum with three European Union Ambassadors from Estonia, the Czech Republic, and Slovenia on December 3rd during their visit to UMBC. It was an engaging and well attended discussion about democratization, shared democratic values, and the current struggles many democracies are facing. Click here for a story about the event.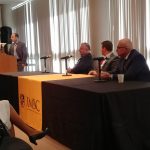 September, 2019: Check out Tom Schaller's contribution to Democracy: A Journal of Ideas about his 2006 book, Whistling Past Dixie.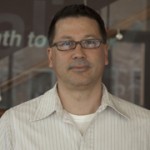 September, 2019: Congratulations to Devin Hagerty on the publication of his new book!
August 2019: Check out Professor Forestiere and the inaugural UMBC Dawg Days Abroad group in Bristol, UK!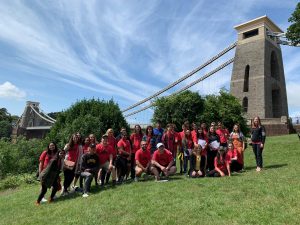 May 2019: UMBC's 2019 CAHSS Valedictorian is Political Science student Samiksha Manjani! Please join all of us in congratulating Samiksha on this tremendous accomplishment. She will speak at this year's graduation on May 23rd at the UMBC Events Center.
April, 2019: Congratulations to this year's Political Science Faculty Awards winners! Ian Anson has received the College of Arts, Humanities, and Social Sciences Mid-Career Faculty Award, Brigid Starkey has received the College of Arts, Humanities, and Social Sciences Excellence in Teaching Award, and Carolyn Forestiere has received the Presidential Teaching Award.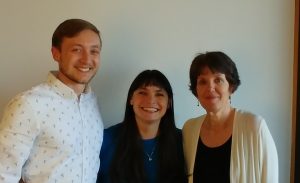 April, 2019: Political Science Major Evan Avila wins a Truman Scholarship!!
Please join all of us in recognizing Evan Avila's amazing accomplishment!!!!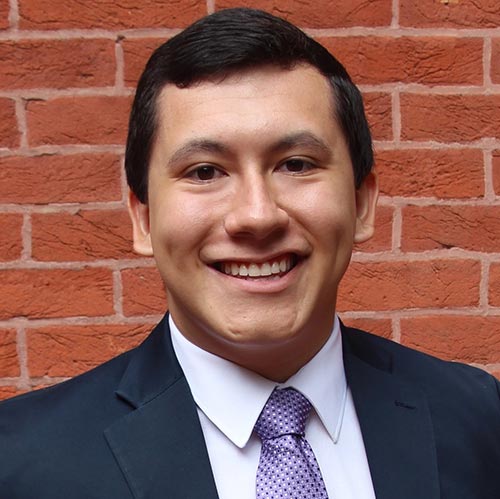 January, 2019: UMBC MOCK TRIAL TAKES TOP PRIZE AT GEORGETOWN'S HILLTOP INVITATIONAL! See here for more information. Super-Congratulations to the team!!!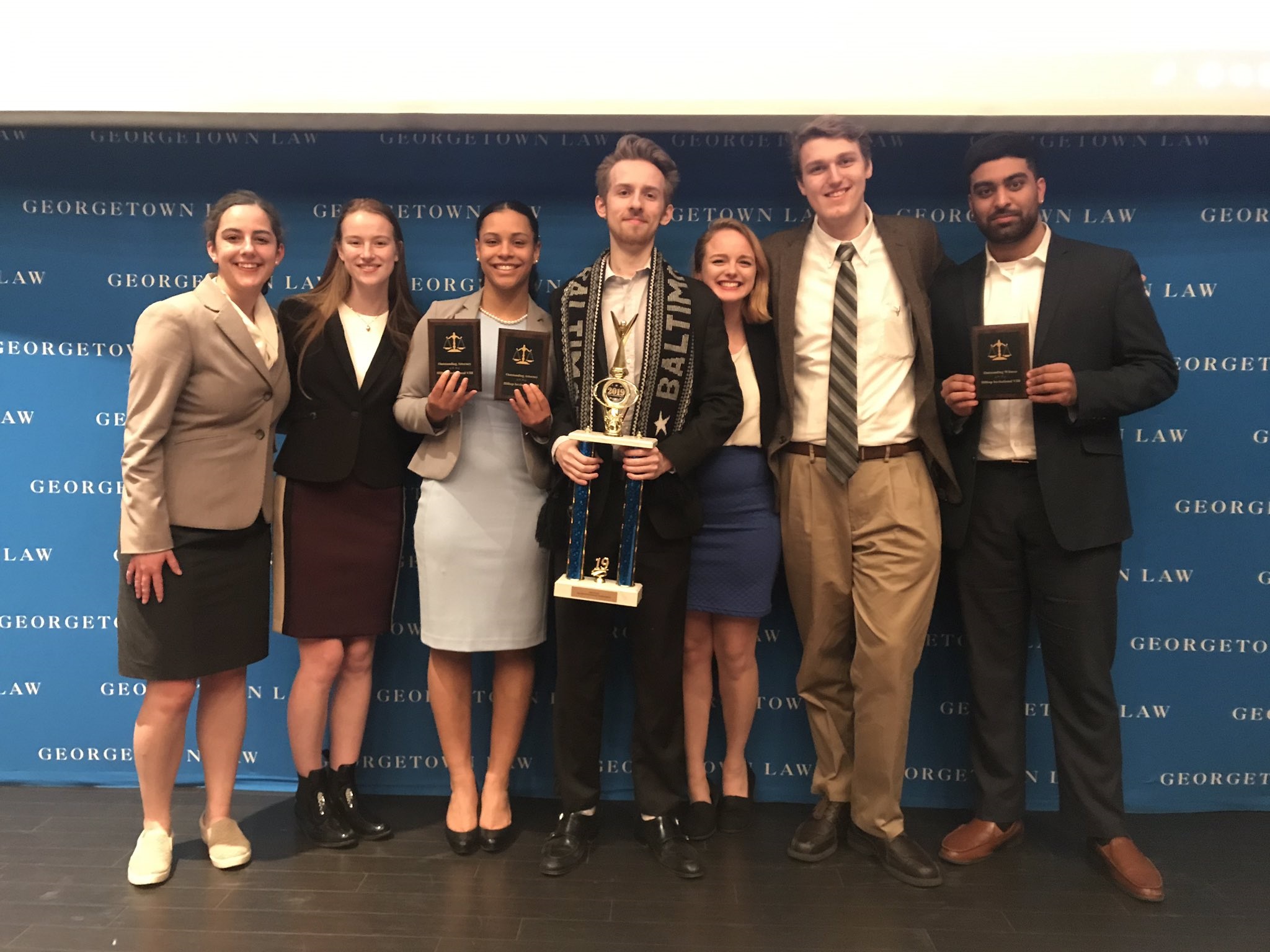 January, 2019: Roy Meyers is quoted in the New York Times here and did an interview for "The Takeaway" here about the ongoing government shutdown.  Also, click on this link to hear a recent podcast about the shutdown.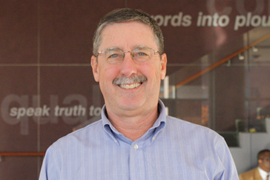 January, 2019: Research Professor George LaNoue published an op-ed about the Maryland HBCU case in the Baltimore Sun. See here.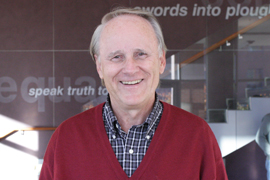 January, 2019: See Carolyn Forestiere's edited volume of Contemporary Italian Politics.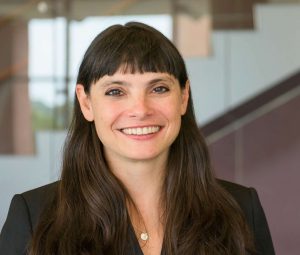 January, 2019: Click here for Brian Grodsky's most recent op-ed about Bosnia in The Globe Post.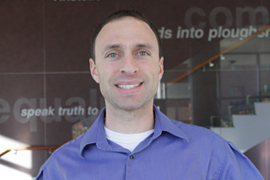 November, 2018: Check out Eric Stokan and Roy Meyer's new op-ed in the Maryland Observer about the new Amazon headquarters (HQ2).
November, 2018: Election Night Event at the Commons to hear the midterm election results. We had a great turnout for the student presentations: students in Prof. Anson's course provided information about their exit polling efforts in Baltimore County and students in Prof. Kobren's course provided information about the Senate races. Thank you to everyone who came out! Also, see our Twitter feed for more information.
November, 2018: UMBC's Mock Trial Team wins FIRST PLACE at the Duke University Tobacco Road Invitational Tournament. After a dominant performance and a record of 7-1, UMBC took first place at the tournament! Congratulations to Ben Garmoe and the entire team.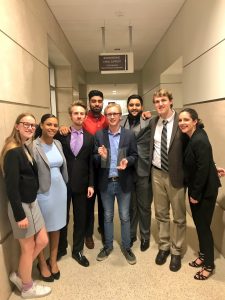 October, 2018: Political Science Professor Roy Meyers wins the Aaron Wildavsky Award from the Association for Budgeting and Financial Management. Click here for Professor Meyers' comments upon receiving the award. Professor Meyers is the third University System of Maryland professor to receive this award, following Allen Schick (UMCP, 1994) and Phil Joyce (UMCP, 2012).
October, 2018: UMBC political science alum Judge Wanda Keyes Heard, '79, won UMBC's 2018 Outstanding Alumna in Social Sciences Award. Click here for the story. Also, political science alum Zainab Alkebsi '09 (pictured below), who currently serves as policy counsel for the National Association for the Deaf, won this year's Rising Star Award. Congratulations to our wonderful alums!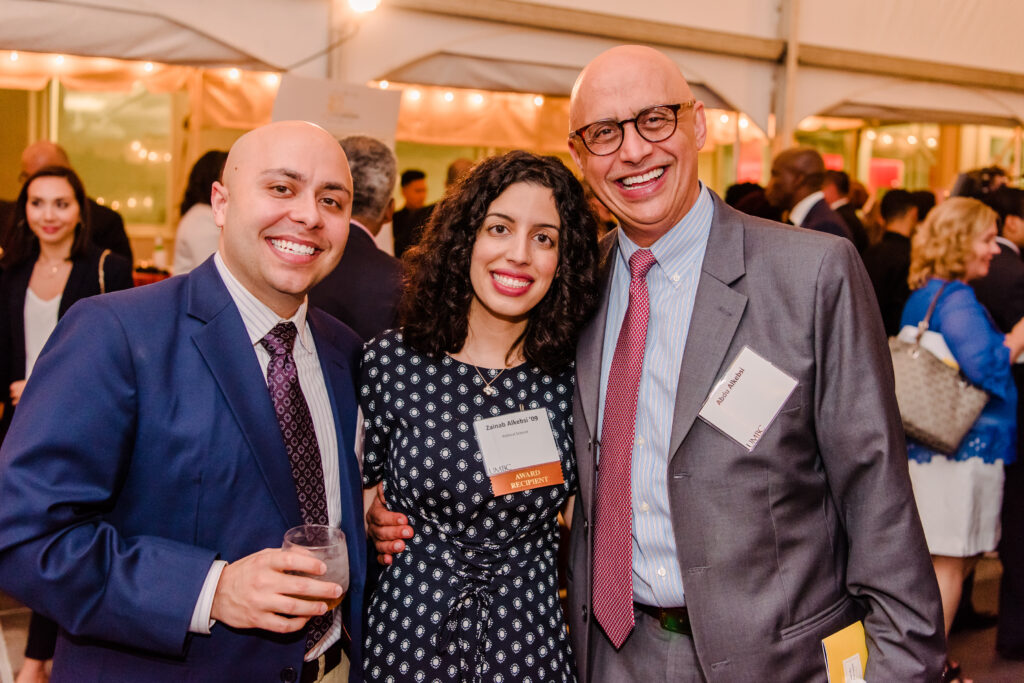 August, 2018: Elli Liberman's edited book, Deterring Terrorism, has been published by Routledge
August, 2018: William Blake's summer moot court course was featured in the Baltimore Sun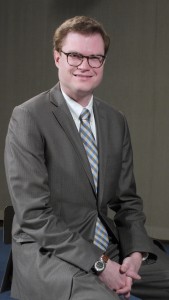 July, 2018: Ian Anson's article on democratic support in America in The Conversation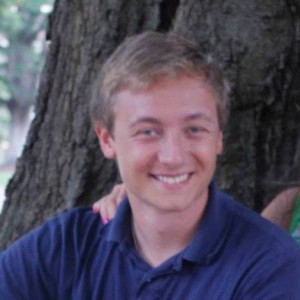 July, 2018: Jeffrey Davis Discusses Due Process and Family Separations at the United States' border on The Conversation and with WYPR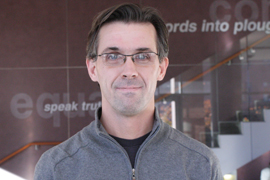 June, 2018: Political Science's Evan Avila Wins Policy Innovation Award. Please join us in congratulating Evan Avila, Political Science (Class of 2020), who won the iOme Challenge with his paper  Rethinking Millennial Retirement: Policy Recommendations for a Gig Economy. You can also watch the video summary of his research. Congratulations, Evan!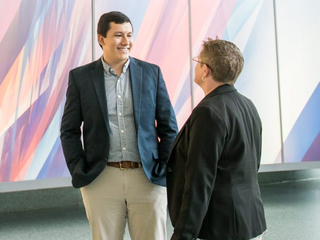 May, 2018: Click here to see Brian Grodsky's piece in the Conversation about Russian democracy's "lost promise"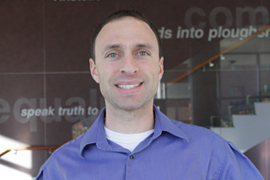 May, 2018: Brigid Starkey answers why human rights are not a part of North Korea talks. The interview can he found here.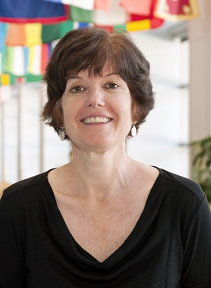 April, 2018: Congratulations to our Department's award winners! From left to right: Dean Scott Casper, Meghan Lynch, Arnold Adja, Summer Akhtar, Morgan Nelson, Marc Schultz, Carrie Cook, Department Chair Carolyn Forestiere
March, 2018: Roy Meyers and Eric Stokan's op-ed in the Maryland Reporter about Amazon's next location can be found here.